I found this 1950s-era Canadian military radio in an online Goodwill auction, of all places. It is missing its whip antenna, but a friend in Australia is helping me out with that. This one may be tricky to repair if it doesn't already work, because all but one of the vacuum tubes are hermetically sealed into individual metal cans. The modular construction made these easy to repair in service, but I don't have a stock of spare modules to draw from. Updated 2020-09-15: Added manual scans.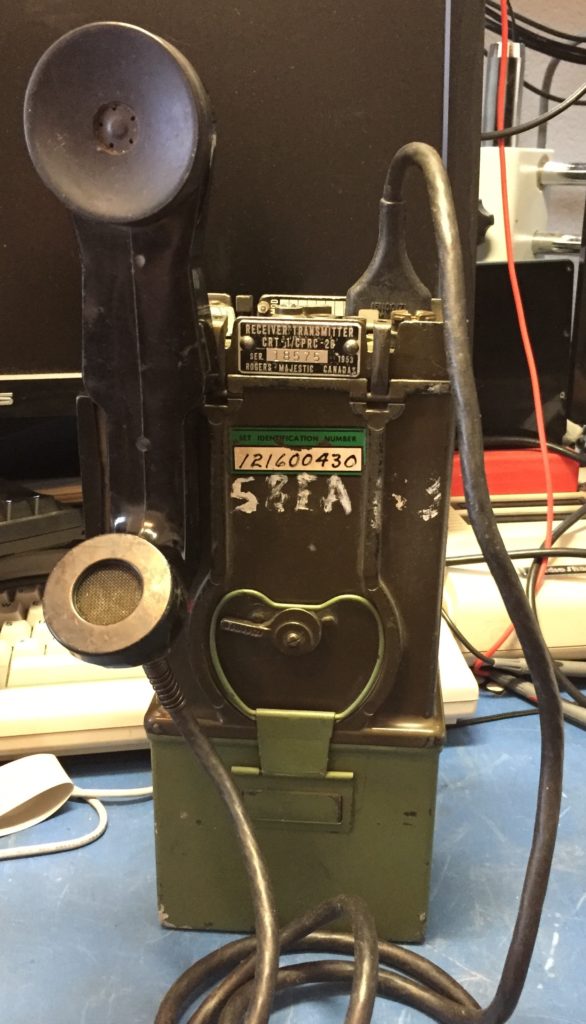 Oddly, the -3V battery pin is covered with a rubber plug. The plug seems to be firmly bonded to the rubber battery connector insulator, so I don't want to pull it off until I'm sure that it doesn't belong there. This is a mystery that I hope that other CPRC-26 fans can help me figure out. I later found that it pulls off and clearly doesn't belong there.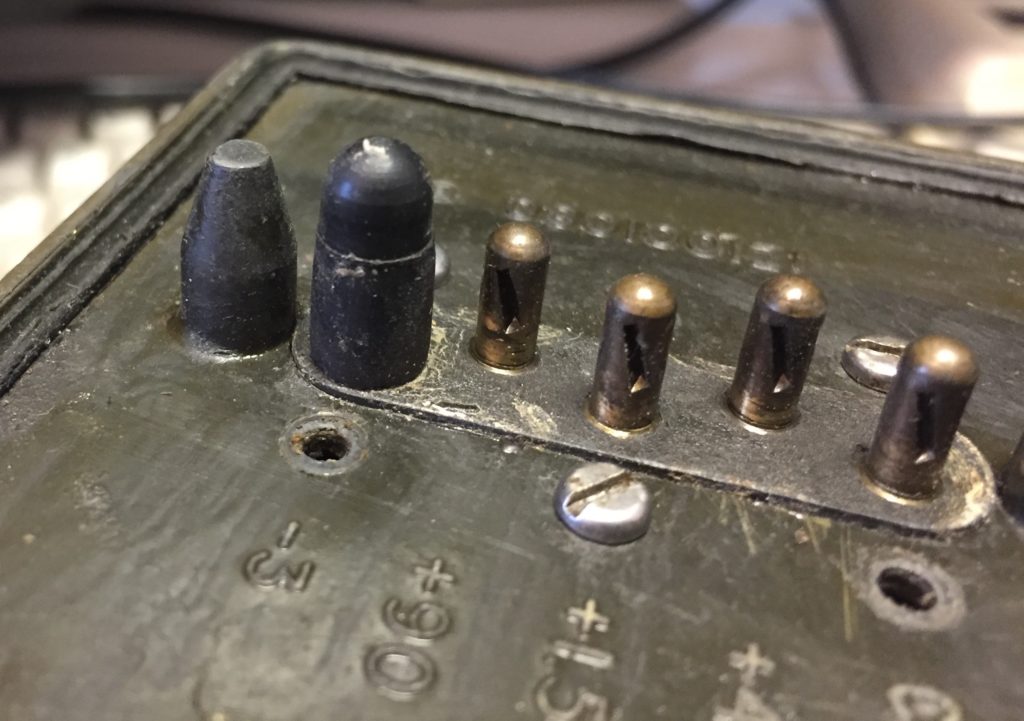 It's a bit surprising that this is my first CPRC-26. It just seems like a radio that I should have acquired many years ago, but it took me this long to get around to buying one.
The radio came with five out of six channel crystals installed, but two are duplicates. Unfortunately, none of them are for 51.0 MHz, the single most used channel for US ham radio operators who collect VHF low-band military FM radio gear. I think I've read that the CPRC-26 uses the same crystals as the US AN/PRC-6 radio.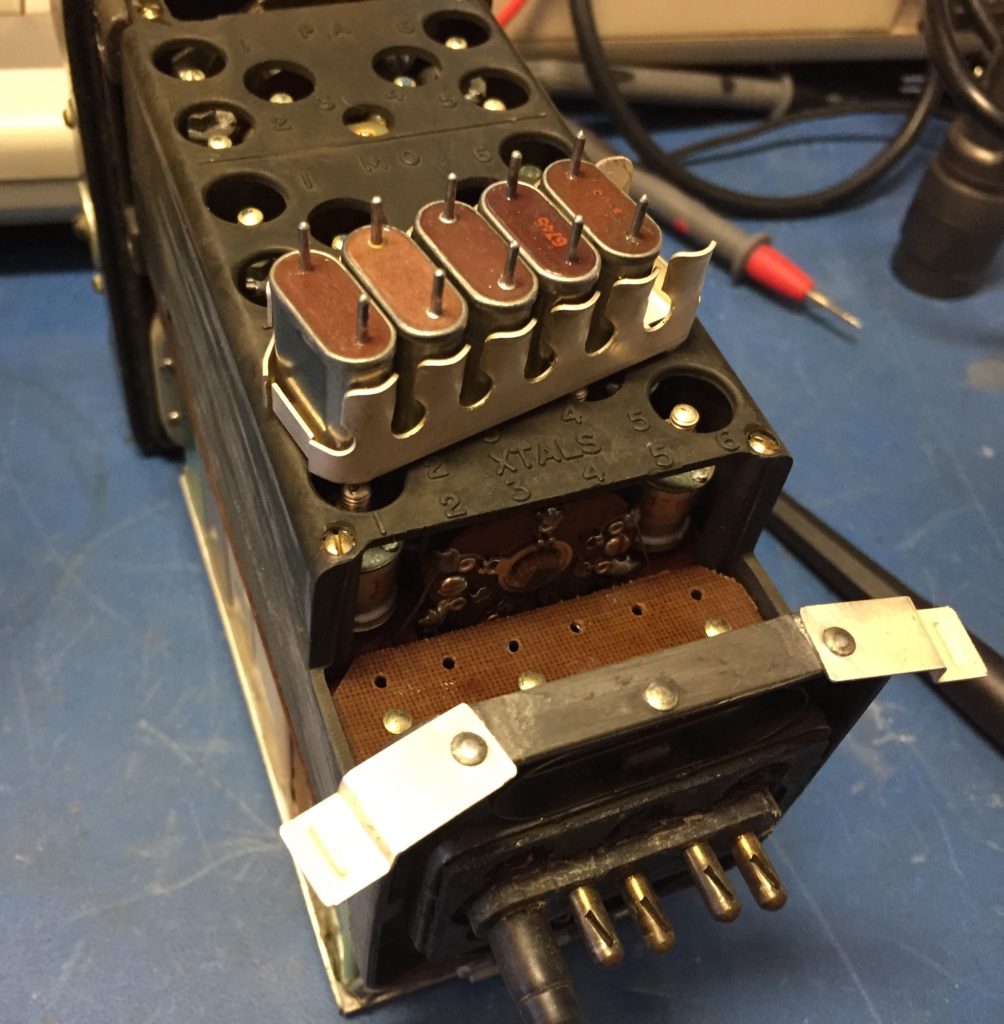 The handset is very similar to the US H-33/U handset, but with a bakelite piece bonded on the outside of the rubber PTT switch boot, and a different connector. The PTT switch piece is cracked, so I'll need to repair or replace it.
Three of the bottom case screws are missing. They're sealing type screws with little O-rings in recesses under the heads. The top of the case is secured with four clamps. Two of them had fallen off in shipping, but luckily I found them in the packing material before I threw away the shipping box.
2020-09-15 update:
Since I orginally made this blog post, I've gotten my hands on the crystals and accessories that I'll need to restore this radio. I just need to make a battery pack or adapter for it.
Here are some technical manual scans which have been sent to me and/or I've found online. I hope they will help other CPRC-26 collectors who may stumble onto this page.